Published: 09:44 Wednesday - August 03, 2016
Thinh Long is a clean beach, untouched beauty and over 3km stretch of shore with white sand. The beach is located in a quiet and romantic place in Thinh Long town.
From Nam Dinh city along Highway 21 to Hai Hau district, cross the bridge Lac Quan and a few dozen of kilometers further, you will stop at the Linh Ung pagoda. From the most beautiful and biggest pagoda in Hai Thinh town, Hai Hau district, visitors began to feel the distinct change of weather and the environment. The road to Thinh Long beach is not far away which are surrounded by rows of casuarinas on the coast. Thinh Long Beach stretches over 3km, unfolds in front of the visitors' eyes a spacious zone and poetic land to be seduced.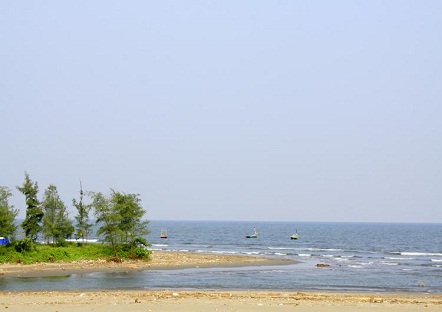 Thinh Long is lucky in that it isn't affected by the infamous hot winds from Laos, so the weather is cooler with a light but pleasing breeze bringing relief from the hot Sun. There are also some big but gentle waves, which makes Thinh Long an excellent spot for the beginner surfer. If you like to be more active than just working on your sun tan, you can also hire a canoe to ride round the seashore and explore rock islands off the coast. There are professional fishing villages at each end of the beach which are happy to welcome you and show you their way of life. Don't forget to taste the special dishes here because this place has wonderfully diverse and delicious seafood, and as fresh as it gets!
If you are the discovering lover, you can go with your companions and hire a speedboat around the beach. On this canoe, you can watch a whole scene of beaches, rolling stones with different shapes along the sand. In addition, tourists can witness the activities of the fishermen. You can see how cleverly they hook with big nets, and then they throw fishing nets, etc. And visitors will have a chance to enjoy seafood with peasant's taste. The food here is delicious cooking and fair prices.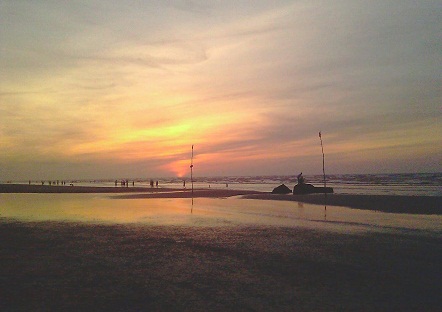 There are many delicious and cheap assorted seafood specialties here. In addition to seafood, the most famous specialty is probably fragrant rice in the land of Hai Hau district. Long grain rice, white fragrant with the smell of the sea wrinkle would be lovely gift for every visitor. The two beaches are two places for fishing. Sometimes, standing watching the fishermen labor also be attractive than any other travel service.
Due to the relatively peaceful beach so if you do not feel enough with curiosity, you can also rent a small boat, floating out to sea waves, see firsthand fishermen fishing in the sea. Specific Thinh Long Sea is attractive by fresh seafood and very low price. No one could help from holding our first dishes made from fresh ingredients such as steamed crab, grilled squid, shrimp, etc. One specialty which could not forget is the salted fish which is salty taste, fatty, sweet crispy spicy to be unforgettable.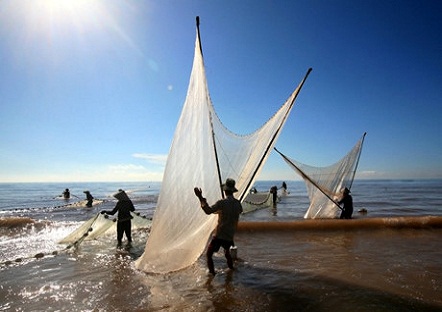 Thinh Long Beach Resort is expanding and developing strategies to exploit the province's marine economy; it will certainly attract the attention of domestic and international economists. Thinh Long beach is now densely populated. In the future, visitor amount coming to Thinh Long would not be inferior to the other beaches.