Published: 09:57 Wednesday - August 31, 2016
Yen island become a new attraction in Nha Trang because of the unique double natural beach. Yen island has a lush green colors where salangane nests have been harvested for years to make the traditional "bird's nest" tonic and food.
To visit Yen island, you must go to Cau Da port (Nha Trang) to visit the island. Because it belongs to the management of  Khanh Hoa Bird Nest company, you have to get tickets to come there.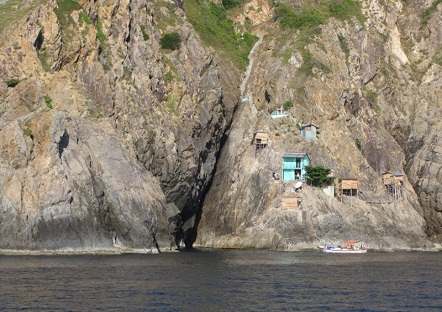 The iseal time to visit Yen island is from April to the end of August. Because during this time, the weather is dry and it is also the time bird's nests harvest ( twice a year, in March and August) .
To move to rock cliffs on Yen island, you will pass through bridges made of bamboo and wood, curving around cliffs. These bridges are designed solidly in order to keep visitors safety as well as a good view of photographers.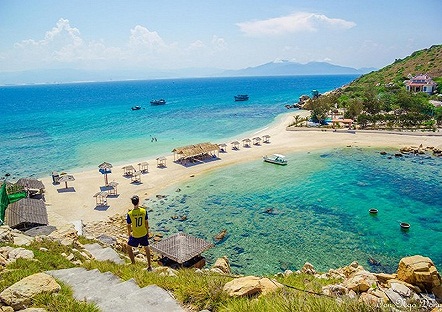 Yen Island has a double natural beach – a hot side and a cold side – created by the flows. You can experience at the only beach in Vietnam. To experience more interestingly and more happily, you can visit it with your family or groups of close friends.
Additionally, you can also climb to Du Ha Moutain on the island with a height of 90 meters above sea level. At the top of mountain , you can enjoy the panoramic view of the island.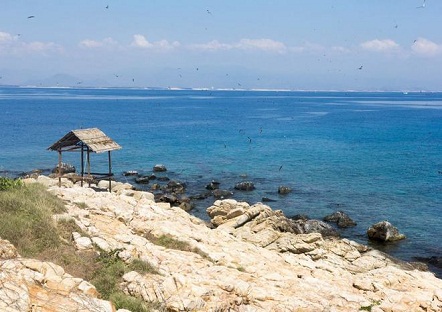 Moreover, tourists can visit caves where the swallows create their nets on the rocks and enjoy a delicious and nutritious food prepared from swallows' nets and sugar candy which in the past was reserved only for kings.