Published: 14:27 Monday - October 31, 2016
Ky Co beach is one of the most beautiful and wild beaches in Vietnam with long white sand and blue water and spectacular landscapes that around the beach.
Ky Co beach is located in Phuong Mai mountains foothill in Nhon Ly Peninsula - Quy Nhon city, which is beautiful like a poetic picture but with magnificent allure. Tourists are attracted not only by its beauty but also other amazing things, especially for those who like adventure tourism.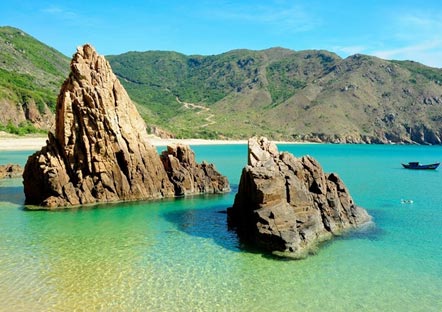 Located about 25km driving from the city centre of Quy Nhon, Ky Co is a special beach with its coastline curved like a crescent and three sides facing the sea and the mountains.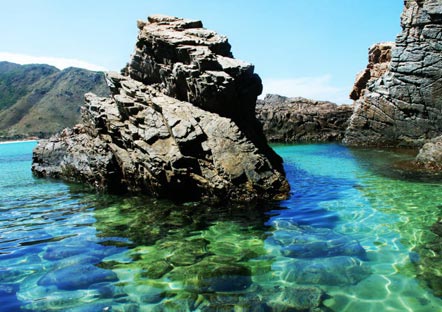 The water come in two colors: blue color in near coast, and deeper blue off the coast. Water color, sand color and sky color create a colorfully natural picture of Ky Co.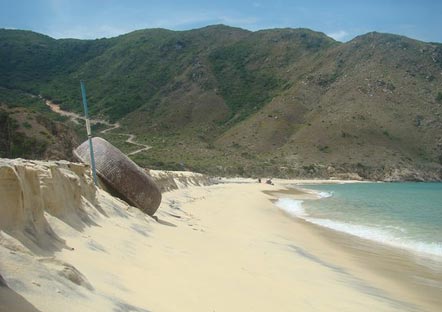 Natural salt lake in Ky Co beach is surrounded by range of stone mountains creating a loop of water.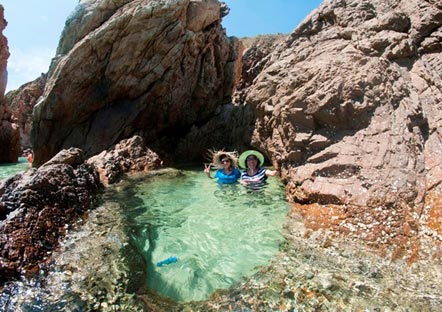 Many shrimps and fish can not escape when entering this lake; it is amazing when you see them by diving mirror.