Published: 08:34 Thursday - October 13, 2016
When remember about Binh Phuoc in the southeast region of the country., people think about Rubber forest, Bu Gia Map National Park, Cat Tien gardern, Thac Mo waterfall, etc. Nowadays, Binh Phuoc becomes a popular tourist destination in Vietnam.
Binh Phuoc is famous for its old-age primitive culture. Many archaeological relics have been discovered and studied with the date of 2000 years such as Đan Đa, stone tools, and pottery belonging to the civilization of primitive societies.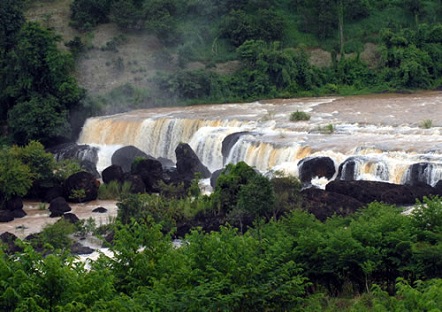 Besides, the province also has many historic sites connects to the national liberation movement: Phu Rieng with the movement of workers in Phu Rieng rubber plantation in the war against France; Ba Ra prison where the French colonists kept patriotic Vietnamese soldiers; the Base of High Command of army forces in the South of Viet Nam; Soc Bom Bo where the S'tieng pond the rice day and night for feeding soldiers and many other places which protect our soldiers in the two wars against foreign invaders. In addition, Binh Phuoc is also a place where many natural landscapes are hiding in large forests such as Thac Mo, Soc Xiem lake, Ba Ra mountain, Suoi Lam historic site, Bu Gia Map primeval forest, Cat Tien national park, etc.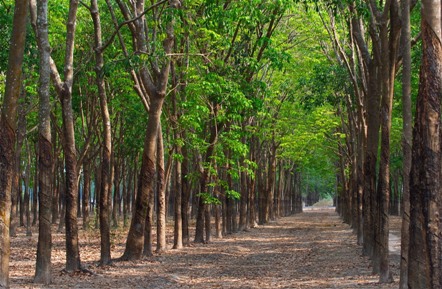 When visiting Binh Phuoc, tourists will have a chance to admire majestic Ba Ra mountain with beautiful green trees. Standing halfway up the mountain, tourists can get a beautiful view of Thac Mo town hiding under green trees and a distant Thac Mo lake in a thin curtain of fog. Thac Mo hydroelectric lake - an ideal place for relaxing hours in the harmony of poetic nature, is surrounded by hills and mountains with lots of fresh shades of trees. Inside the immense lake, there are 10 small islands with all types of entertainment.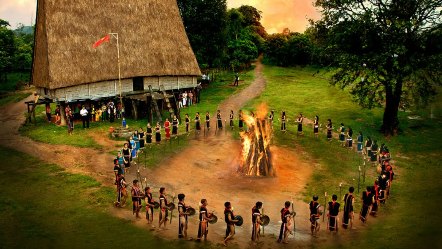 Soc Bom Bo is mentioned in Xuan Hong's song like a legend of a firm rear. Loc Ninh airport used to see the advent of the fierce battle for Loc Ninh's liberation and used to be the place where military delegations of the provisional Government of the Republic of Southern Vietnam set off to attend the four-party Conference in Saigon. The common grave of 3.000 people in An Loc town, Binh Long district is the proof for the bravery of Vietnamese people during the summer campaign in 1972. Waterfall No. 4, Soc Xiem lake, Suoi Lam lake, Loc Quang fuelling station, lots of cultural festivals ... and people in Binh Phuoc always welcome tourists to visit and explore.