Published: 09:01 Friday - October 28, 2016
Dam Sen water park is one of the most water park in not only Ho Chi Minh city but also the whole country. It is the attractive place in summer holiday, Dam Sen water park will help you feel cool and relax in a busy and bustle city.
Dam Sen is a water park oasis, hidden outside the city centre. It has a little something for everyone.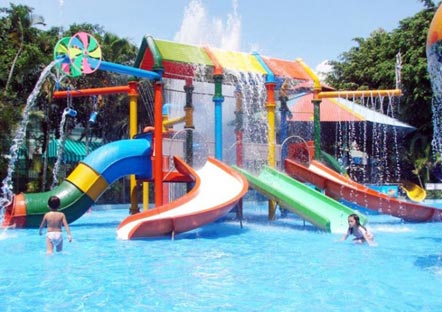 If you're in the first group you have several options. There is a large wave pool in the centre of the park where you can grab an inner tube and ride the tide, which doesn't swell much over two metres, or you can take your tube to the lazy river and relax as you're slowly propelled through the park. Old-fashioned folks can soak in the regular pool, where they can swim and have front row seats to people hilariously zip lining into the deep end. There is also a hot tub, which gets a bit crowded but is actually a hot tub, and not a small circle with the same temperature of water you's find in the pool, which is quite common here.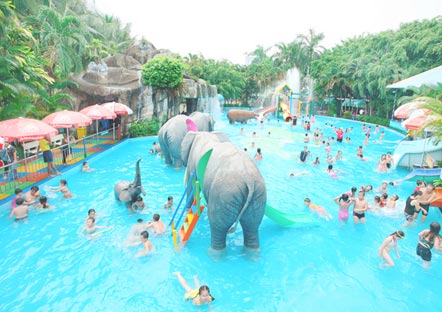 If you're more adventours, this is where Dam Sen really shines. Home to several slides that may make you question yourself before you go down, it is perfect for water park adrenalin junkies. Try the boomerang, where you climb into a raft with two friends and drop down a nearly 45 degree boomerang shaped slide, or the Kamikaze, a 19 metre – tall slide that brings you to speeds so fast you can't keep your eyes open.
Morover, the option for smaller children is the kid's pool where lots of activities and gentle slides will keep them entertained for hours.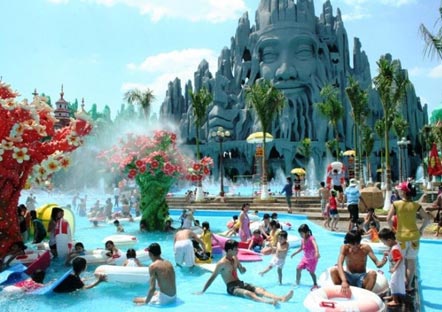 Dam Sen Water Park is approximately 20 minutes' drive from District 1, Ho Chi Minh and 15 minutes from the airport. Height restrictions apply to some of the slides (between 1 metre and 1.5 metres). Storage lockers are available and the park is open every day except Tuesdays.