Published: 10:16 Thursday - October 27, 2016
Rice leaves washing festival is a well-known festival in Hoa Binh and it's a traditional festival of Muong ethnic people to wish the villagers to have a abundant crop.
Rice leaves washing festival is held in July or August (lunar calendar). The families weave  bamboo baskets with 6 chicken feathers at the top of their fields and make many 1m high sticks with fake chicken feathers. Many families also ask their children to plug feathers around the edge of the fields. Feast trays include many bowls of chicken rice soup located at the top of the fields to the sorcerer to read prayings for a good crop  with fewer insects.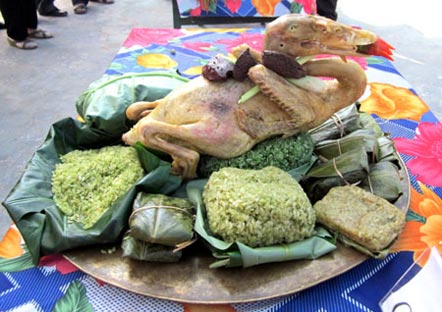 The prayings tell the prehistoric days when there was no rice to eat. King Dit Dang asked animals  to find rice. Then the mouse met Mrs. Chu Muong in the sky to ask the red rice seeds with 40 species of plain rice and 30 species of upland rice and covenanted that it gave these seeds and was free to eat rice. Ms. Chu Muong gave them and taught  how to grow rice.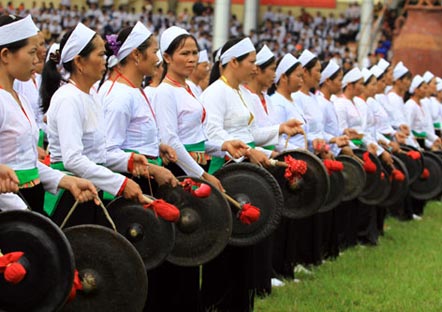 What is more, prayings mention those who made a great contribution on Muong Bi's development. For example, rice leaves washing festival in Dich Giao commune is held to tribute people who reclaimed the land.