Published: 08:43 Monday - September 05, 2016
Hang Kenh Commnual house has not only valuable history but also an unique architectural. So, Hang Kenh Communal house is a must-see landmark in Hai Phong city
Hang Kenh Communal House is located in Du Hang Kenh Ward, Le Chan Distric, Hai Phong City. Hang Kenh Commnual House also referred to as Nhan Tho Communal House in Sino-Vietnamese. It was built in 1717 and expanded in 1905.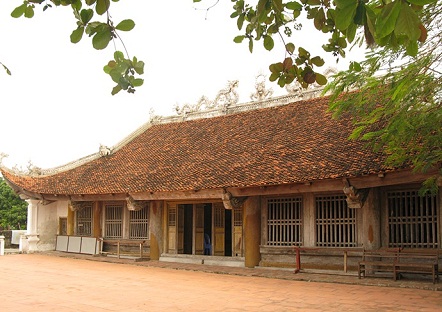 Hang Kenh Communal House is situated in a large precinct of 6,000 square meters with the traditional architectural lay-out, including the main front hall, the corridor and the rear temple. Apart from main architecture, there are two ancient temples, the literature temple and the semicircle lake.
The unique feature of Hang Kenh Communal house is remarkable woodwork including huge ironwood pillars that support the roof. The pavilion also houses many interesting items such as fantastic dragon images and statues.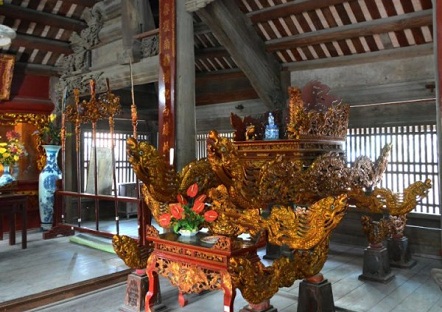 The main front hall is the most important part of the House. The pressure propping frame that made from iron wood includes 42 posts of over 5 meters height and main posts of nearly 2 meters circumference put upon lotus-shaped carved stone bases.
Every year from the 16th to 18th of the second lunar month, ritual ceremonies, festivals, traditional games and performances of "cheo", "tuong" and other folk songs are held at the communal house, attracting large crowds.