Published: 15:37 Tuesday - June 26, 2012
Ca trù "song with clappers," also known as hát ả đào or hát nói, is an ancient genre of chamber music featuring female vocalists, with origins in northern Vietnam. For much of its history, it was associated with a geisha-like form of entertainment, which combined entertaining wealthy people as well as performing religious songs for the royal court.
Ca trù is inscribed on the list of Intangible Cultural Heritage in need of Urgent Safeguarding in 2009.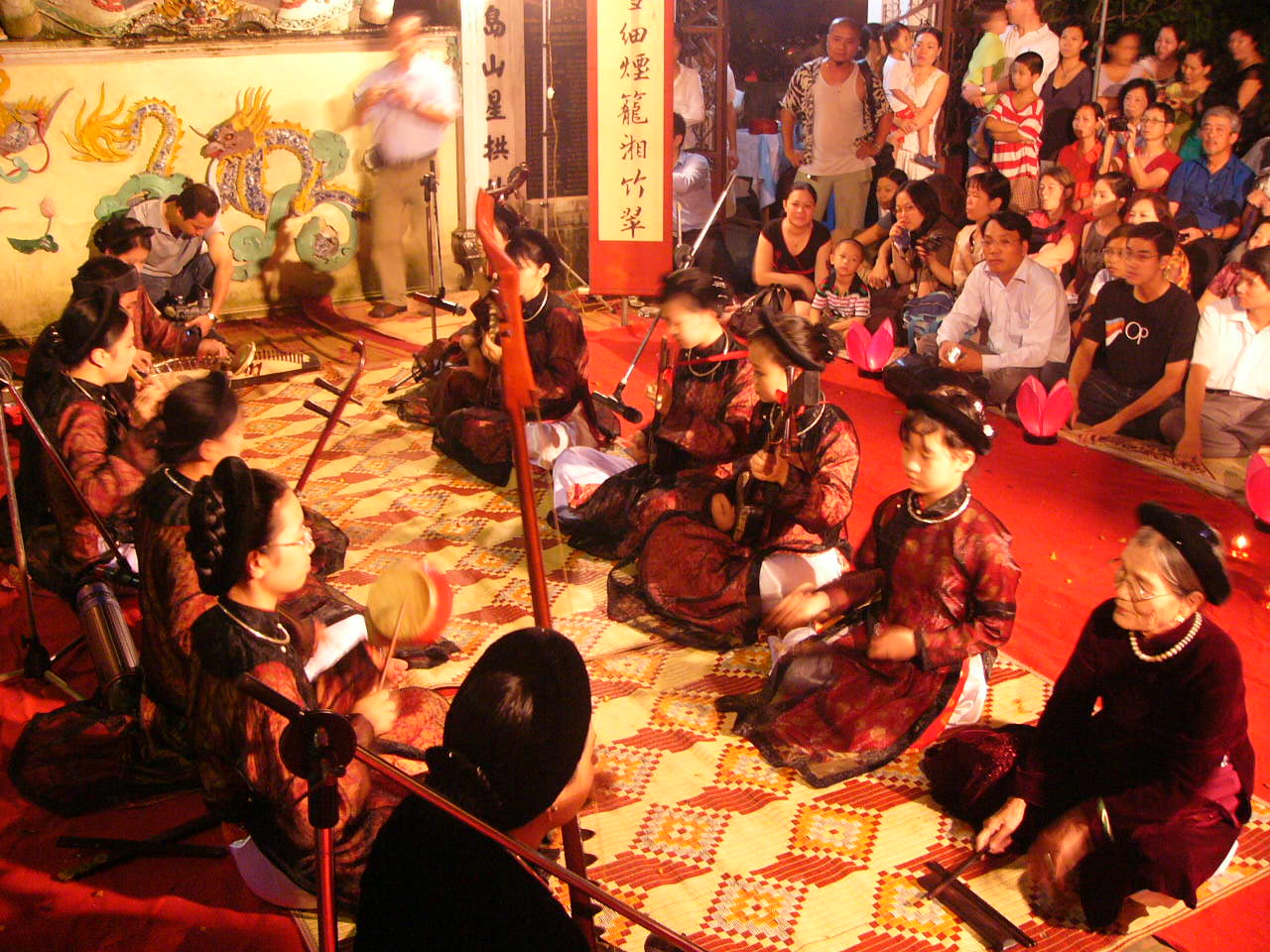 Ca trù, like many ancient and highly developed arts, has many forms. Nevertheless, the most widely known and widely performed type of ca trù involves only three performers: the female vocalist, lute player and a spectator (who also takes part in the performance). Sometimes dance is also performed at the same time.
The female singer provides the vocals whilst playing her "phach" (small wooden sticks beaten on a small bamboo box to serve as percussion). She is accompanied by a man who plays the "dan day", a long-necked, three-string lute used almost exclusively for the "ca tru" genre. Last is the spectator (often a scholar or connoiseur of the art) who strikes a "trong chau" (praise drum) in praise (or disapproval) of the singer's performance, usually with every passage of the song. The way in which he strikes the drum provides commentary on the performance, but he always does it according to the beat provided by the vocalist's "phach" percussion.