Published: 10:03 Monday - June 18, 2012
There are 16 islands of different sizes in Ba Ria – Vung Tau Province, Con Dao National Park is one of two national parks in Viet Nam owing both forest and marine protected area.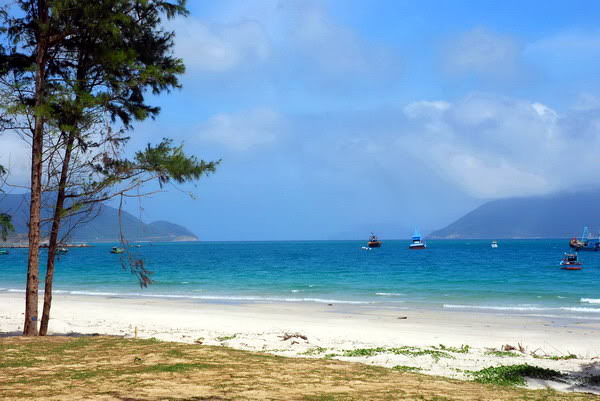 Romatic beach
The park has the total area of around 15,043ha, including 9,000ha marine and 6,043ha forest.  The tropical island ecosystem with 882 species of fauna, about 150 species of animal, among which there are some rare species only found in Con Dao such as  winged house gecko, Con Dao black squirrel, , and some species of birds just existing in Con Dao like Masked booby, Nicba pigeon,Red-billed tropicbird,  and Rock pigeon. 
The bird of Con Dao  is not well researched. However, a number of bird species recorded at Con Dao are not known from any other site in Vietnam, including Nicobar Pigeon Caloenas nicobarica, Red-billed Tropicbird Phaethon aethereus, Pied Imperial Pigeon Ducula bicolor and Masked Booby Sula dactylatra.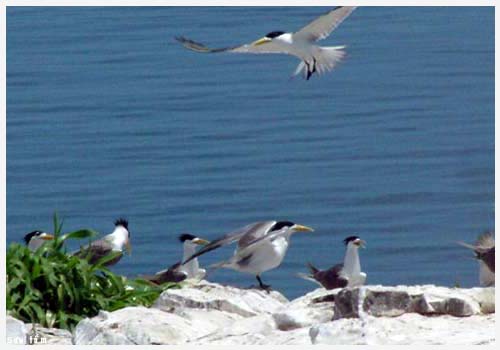 Birds in Con Dao
Con Dao has numerous marine ecosystems with 285 species of hard coral, 84 species of sea weed, 202 species of fish, etc. Moreover, aquiherbosa ecosystem, geophyte in sea estimate about 200ha, including of 9 species among 16 ones in the world. Con Dao's sea is a home of tortoise-shell, turtle, Black whale, and particularly Dugong, one of the extremely rare species in the world.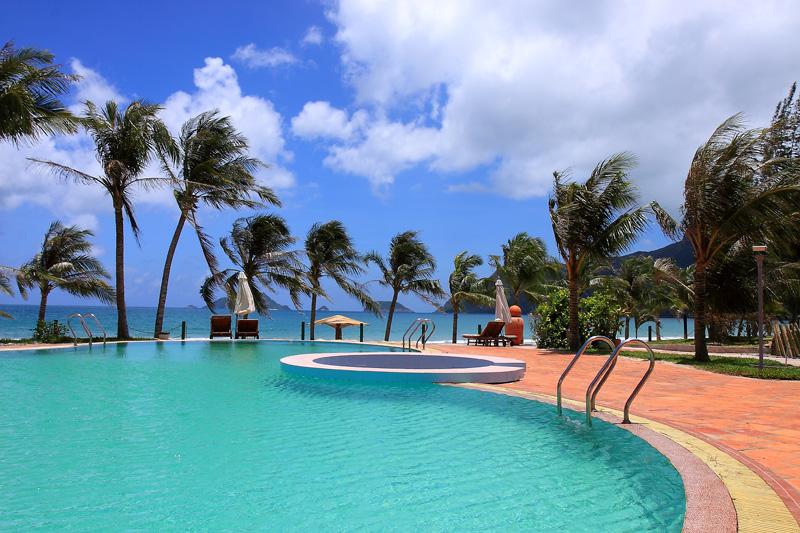 Con Dao resort
Visiting to Con Dao, tourists is sure to have comfortable and relaxing holidays deeply sunk in wild nature and experience rare species in the world surviving in Con Dao National Park, and visit valuable historic vestiges.
Source: TITC