Published: 09:16 Monday - June 18, 2012
Located nearly 140 km South of Hanoi in Ninh Binh, Cuc Phuong is the oldest National Park of Vietnam established in 1962. The botanical richness of the forest is impressive as it supports a various flora species , including ancient trees with thick clusters of roots, parasitic plants and ligneous creepers.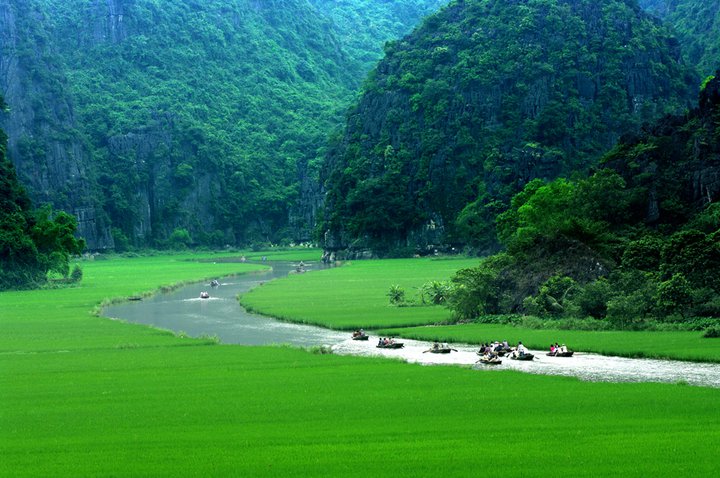 There are plenty of plants and animals living in the park. Having estimated 2,000 different species of flora and the 450 species fauna account for 38% of the national fauna. The flora is quite a treasure with a wide variety of 1,944 species, 908 genuses and 229 families. Paticularly, it is enjoyable to touch the thousand-year-old cho xanh (parashrea stellata) and sau (Dracontomelum Duperranum or Dancorra Edulis) trees, 50-70m high.
Orchid flowers are abundant with about 50 species, some of which blossom and have aroma all year around. The fauna is diversified represented by animal species, bird species, reptile species, and  amphibian species. Rare species include the bear, horse, wild boar, tiger, leopard, fox, squirrel, monkey, etc. A large area, for half-natural breeding, is reserved for raising wild animals such as the spotted deer, deer, golden monkey, langur (vooc quan dui), flying squirrel, draco (than lan bay) and for research. The
Park
is also home to hundreds of beautiful and strange birds and butterflies.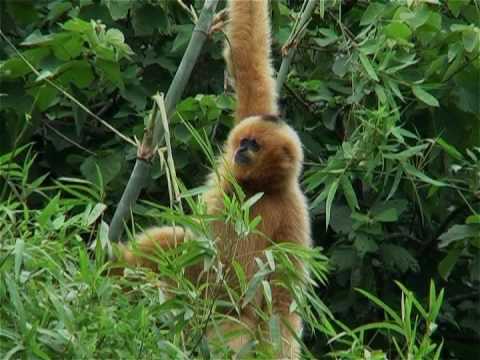 Lying in a limestone area, Cuc Phuong has numerous caves. At "Nguoi Xua" (Cave of Early Man), two ancient tombs have been discovered, along with Neolithic remains and evidence of stone implements;Some other caves such as Trang Khuyet (Crescent Moon), Thanh Minh,  Hang Dan and Con Mong Caves.
The average temperature in Cuc Phuong park is 210C, with a mean winter temperature of 90C(48F). High temperatures can reach above 300C(85 F) and lows are just above zero (32 F). At the low elevations in the valley the temperature is hot and humid while at higher elevations the temperature drops and frostbite is a threat. On average it rains more than 200 days a year and the average annual rainfall is 2,100mm (7 feet). The dry season is November to February, the driest months being December and January.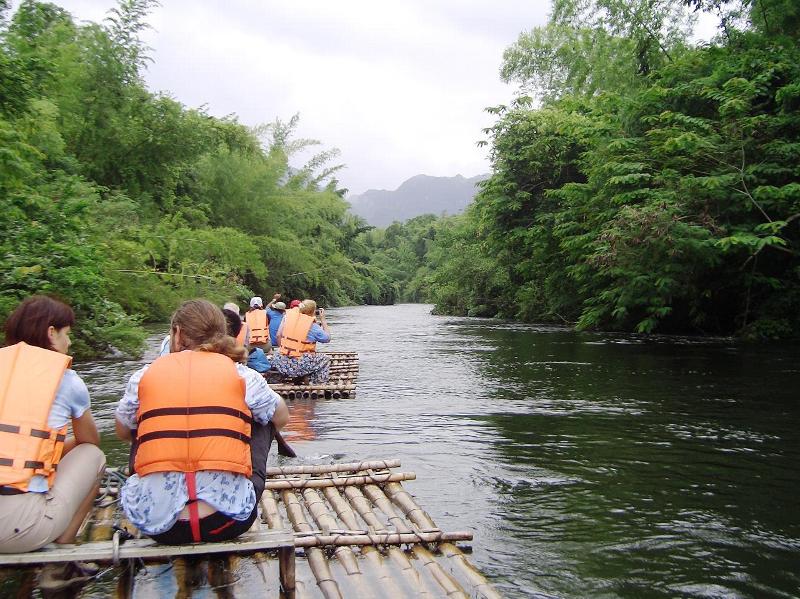 The best time to visit Cuc Phuong National Park is during the dry season, from December to April, when the hard forest rain accounting for 90% of the annual rainfall is over. The park is conveniently located on the route to several tourist attractions, including
Bich Dong Pagoda
, Hoa Lu, and
Sam Son Beach
. It was officially opened in 1960 as the first national park in
Vietnam
.
Some activities such as hiking and trekking in Cuc Phuong park follows kilometers of trails and passes through old-growth forests, aditionally, caves, waterfalls and streams. Trekking here,
tourists
have also opportunities to visit and meet with the Muong ethnic communities the live in the park.
Translated by H.T