Published: 13:59 Tuesday - December 27, 2016
With a beautiful and charming landscape, Gao Giong eco-tourism area is considered the miniature of the Plain of Reeds in the southwestern region of Vietnam. The site is known as a "green oasis" with marvelous natural scenery.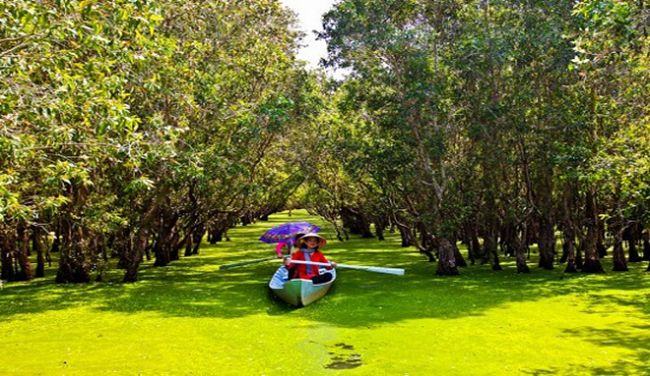 Gao Giong eco-tourism area was built in 2003 in Cao Lanh district, Dong Thap province, 150 kilometers from Ho Chi Minh city. The green oasis-like area is divided into four zones with over 70km of canals. 
The mangrove forest in Gao Giong creates a wild beauty. This is the habitat of dozens of water birds, such as whistling ducks, wild ducks, and tens of thousands of white egrets, making the area the largest habitat of white egrets in Dong Thap Muoi of Plain of Reeds.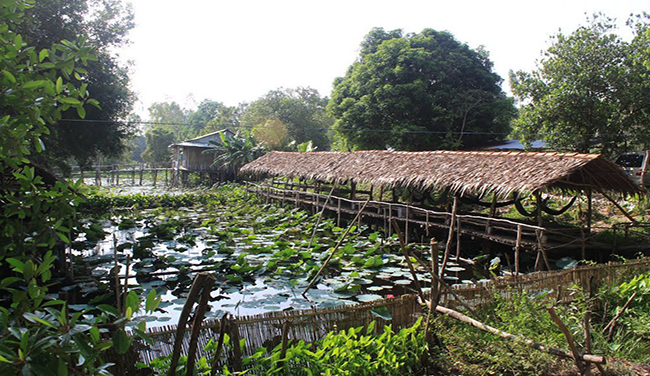 Standing on the 18-meter high observatory in the middle of the eco-tourism site, tourists have a bird's eye view of an immense area of the distinctive landscape. 
Photographer Nguyen Quoc Dat has taken hundreds of photos of birds there: "The complex was established in 1986, but it still has the characteristics of a primeval wetland. 350 hectares are reserved for aquatic species and another 40 hectares are a bird sanctuary. Many species of birds, some of which are in the World Red Book, are preserved here. Other flora typical of Dong Thap Muoi grow here".
Visiting the bird sanctuary in the early morning or late afternoon, tourists will be amazed at the animated and noisy scene of thousands of birds hovering above a corner of the forest.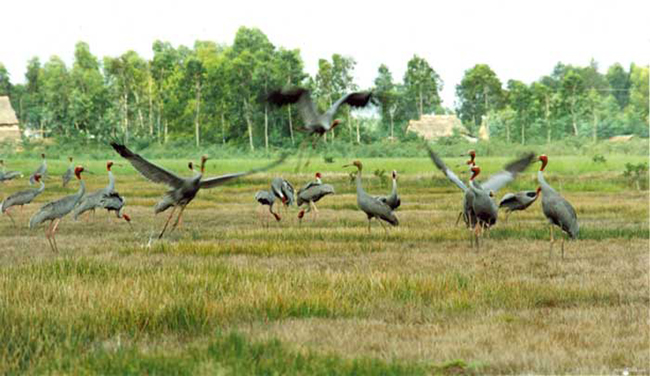 The area has two seasons: rainy and dry. Nguyen Van Hai, a tour guide in Dong Thap province, said, "The monsoon season begins in the 10th month of the lunar calendar and lasts for 8 months. This is also the time for birds to breed as food is abundant in this season. Different species gather in different areas".
In the dry season, visitors can go camping, visit the mangrove forests by boat, go fishing or go bird watching. Visitors should not miss local specialties like grilled snakehead fish with lotus sprouts, honey wine, and dien dien flower soup.
More and more visitors are coming to Gao Giong to enjoy its fresh air and natural beauty.