Published: 11:08 Tuesday - December 20, 2016
Going to the sea can offer more than swimming, sun bathing, cloud watching, seafood, and coconut water on crowded beaches. Visiting fishing villages along the coast is a less popular though no less amazing and unique experience.
Pristine fishing village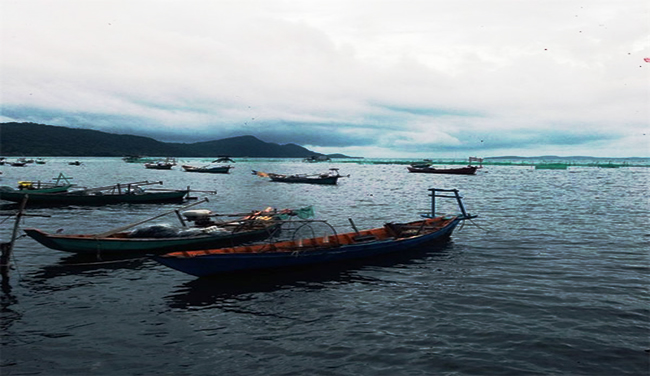 On Dao Ngoc (Jade Island) in Phu Quoc, Kien Giang Province, there is a little fishing village named Rach Vem. The village is located on the north of the island, which is home to 170 households. Rach Vem Village is just 20km away from Duong Dong town, and can be reached with a hired motorbike while enjoying the scenic road.
Phu Quoc has tens of fishing villages but Rach Vem is known as the smallest and most pristine.
Like some other famous beaches on the island, Rach Vem has clear blue seawater and a long white sandy beach. At times moss and seaweed cover the sand. The wind rattles the coconut tree branches, creating a whispering symphony.
Not being a tourist haunt, the village offers a unique opportunity to relax and admire every single wave rushing to the beach. Lying on the sandy beach, with the sunshine on your body, breathing fresh sea air and listening to the crashing waves is guaranteed to revive body and soul.
One of the highlights is a countless number of starfish in the clear blue seawater, gorgeous creatures that imprint themselves on one's memory.
Experiencing local life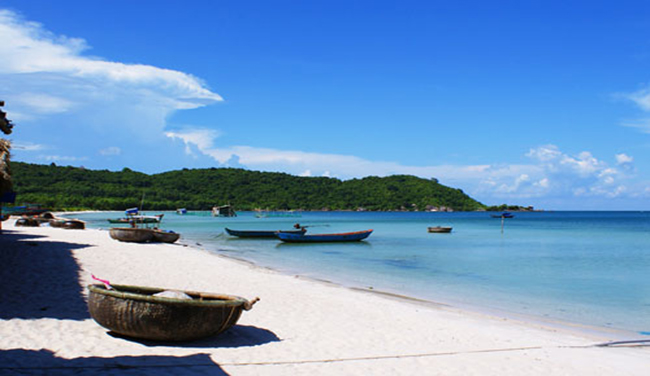 Visiting a fishing village is also about sampling the lives of local fishermen. Remember to wake up early to wait for the sunrise and walk along the coast at sunset. These are the times you can enjoy both the shimmering, dazzling nature of the coastal village and the typical daily activities of the residents. They toss fishing nets and pull them to catch fish in the early morning, then head for the market to sell their catch.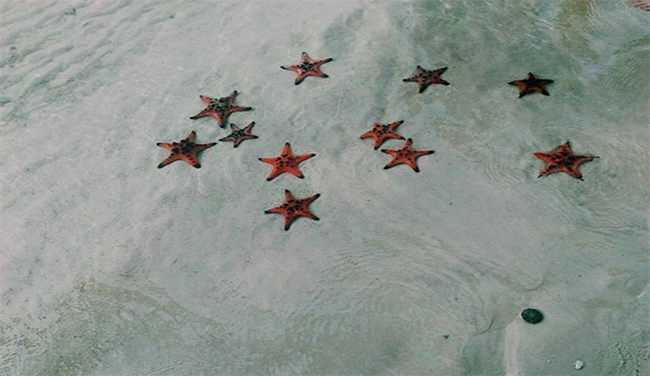 In Rach Vem you will find a household that raises bop fish (cobia) in cage. They offer tourists a chance to experience aquaculture: feeding, arranging the cages, etc. Local people are so friendly and hospitable that they can take you on their boats and show you how to take care of the cages, and catch fish and squid.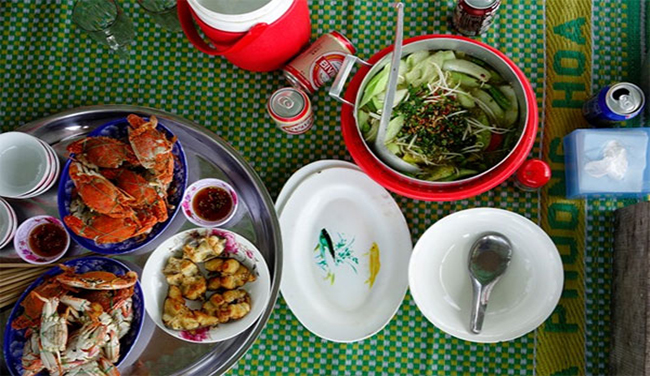 Seafood in Rach Vem Village is fresh and diverse. One of the best-known dishes is the bop fish. Don't look for too much sophisticated cooking of the bop fish because it will prevent you from enjoying the freshness and sweetness of this kind of oily fish. The bop fish are grilled with chili and pepper, and bop fish hotspots.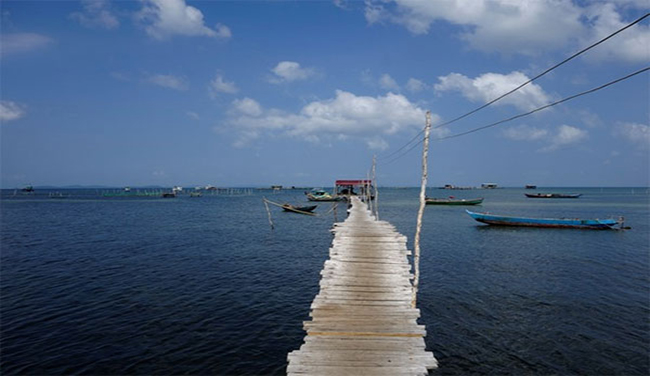 Rach Vem Village is an ideal place to swim in the clear seawater without worrying about noisy and annoying tourists and to enjoy delicious seafood at fair prices. It is also a refresh glimpse of a simple life on an island far away from the urban bustle. What more can one ask for?