Published: 23:14 Sunday - December 18, 2011
The dazzling nightlife in Halong is really worth mentioning.
Nightlife in Halong has drawn locals as well as visitors to spend their vacation here. Halong is the popular tourist destination of Vietnam, which seldom goes to sleep. This beautiful city of Vietnam beams with large number of activities even at the odd hours of the city. The residents as well as the tourists to this city of Halong indulge themselves in various kinds of fun and merriment especially at night. There are large options of nightspots in the city, which are worth paying a visit.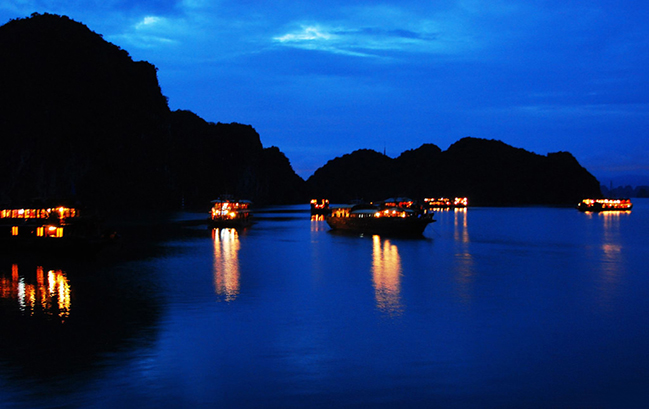 You will come across plethora of nightspots that are scattered throughout the city. Party-hoppers of different age groups visit these night spots of Halong with their pals and relatives. There are ample of options for night entertainment at this city. Some of the fashionable nightspots of the city are bars, pubs, nightclubs. There are many nightclubs in Halong.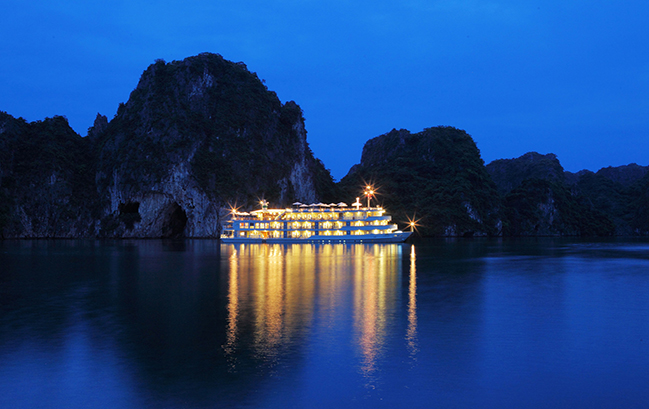 Most of the nightclubs of the city remain open for the visitors till late hours. The college-goers visit the nightclubs usually in groups. The nightclubs of Halong remain packed with locals and visitors even at the wee hours of the day. The main attraction of these nightclubs are it excellent sound system and spacious dance floor. In the nightclubs of Halong the DJs belts out some heart pulsing music including rock music to jazz. Some of the deluxe hotels of Halong like, the Saigon Halong Hotel have an onsite nightclub.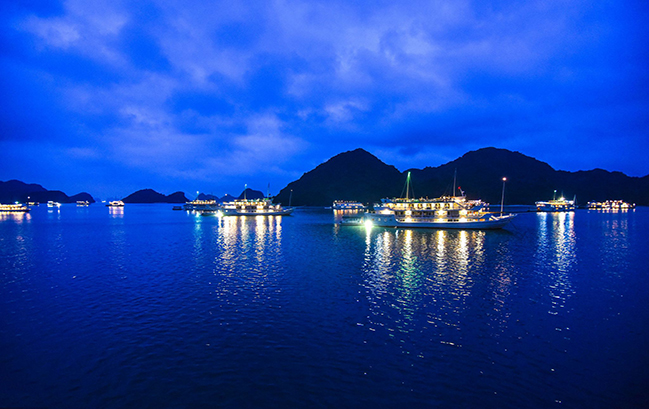 Talking about the Nightlife in Halong we cannot afford to miss out the bars and pubs of Halong. The bars and pubs in Halong offers relaxing ambience to sip your liked drinks. You can try out wide varieties of local as well as international drinks in these venues. 
Halong night market is also an interesting place. It besides Bai Chay beach, near Royal International Park.
Enjoy yourself to the fullest with the entertainment and recreation services in  Royal International Park are an good ideal with bars and bathing services center, emergency station, park, garden of birds and orchids, archery grounds, cactus, sensation train, ghostly house, discotheque, karaoke bar, electronic car, art gallery, open-air stage, water puppetry and traditional music and singing...