Published: 01:17 Monday - July 15, 2013
Cao Bang is 272 km North of Hanoi, a province in the Northeast of Vietnam, bordered with China. The province is blessed with ranges of mountains, forests and long rivers.
Perhaps, all Vietnamese people know clearly about the name Pac Bo and its association with Uncle Ho in history classes from elementary school or in documentary films. First off, we strongly recommend the spot of Lenin stream, one of the historical sites in Pac Bo that boasts majestic and charming scenery attracting every visitors coming here.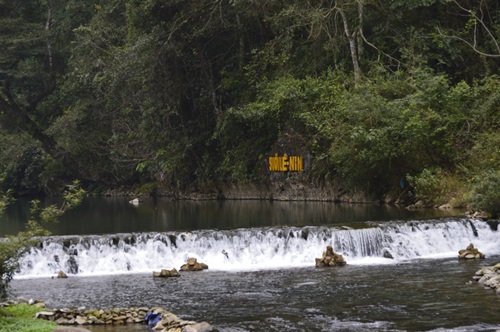 Lenin Stream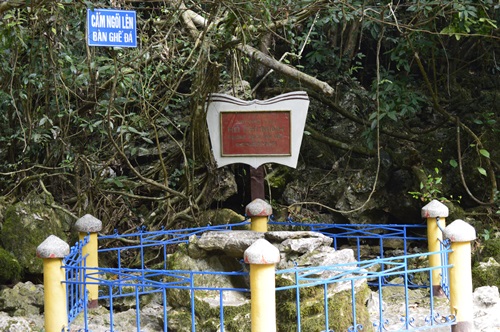 Stone table where Ho Chi Minh worked
Lenin stream that was named by President Ho Chi Minh, is a famous historical site, from which Ho Chi Minh led the Vietnamese revolution after 30 years living abroad.
The stream features clear, cool and tranquil water so that tourists can see fish swimming underwater. Walking on the rocks along the side of the stream, where Uncle Ho used to work and fish, visitors reach a wooden bridge over Coc Bo rivulet where Lenin Stream starts.
Lenin stream is familiar to Vietnamese people from the time they are schoolchildren and the must sees for Cao Bang visitors. 
Coming here, visitors will be enchated by intriguing scenery of clear and blue water and charming stream... Pac Bo is frequent destination for young travelers who desire to learn about the country's history. 
The next top is Karl Marx Mountain, another historical site in Pac Bo.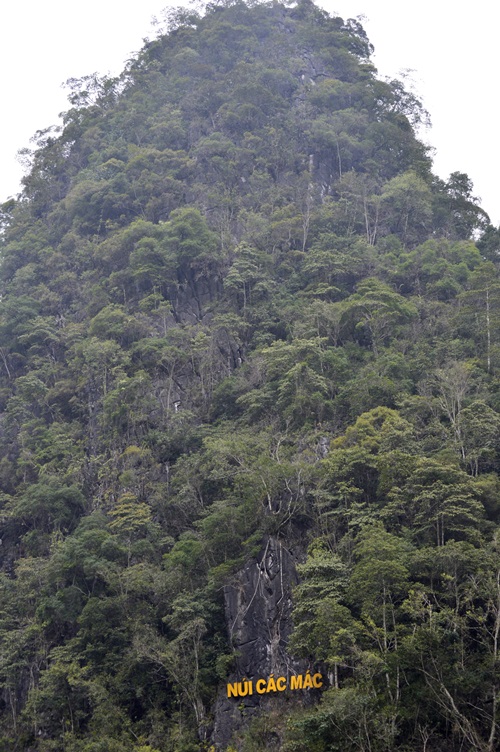 Karl Marx Mountain
Visitors to here will a chance to visit the place where Uncle Ho lived and worked as he planned the revolution after returning from his 30 years abroad to seek ways for the nation's liberation.
In addition, visitors to Pac Bo can pay a visit to other famous places such as Coc Bo, Bo Bam Caves, Co Rac Ground and Khuoi Nam...especially Ban Gioc Waterfall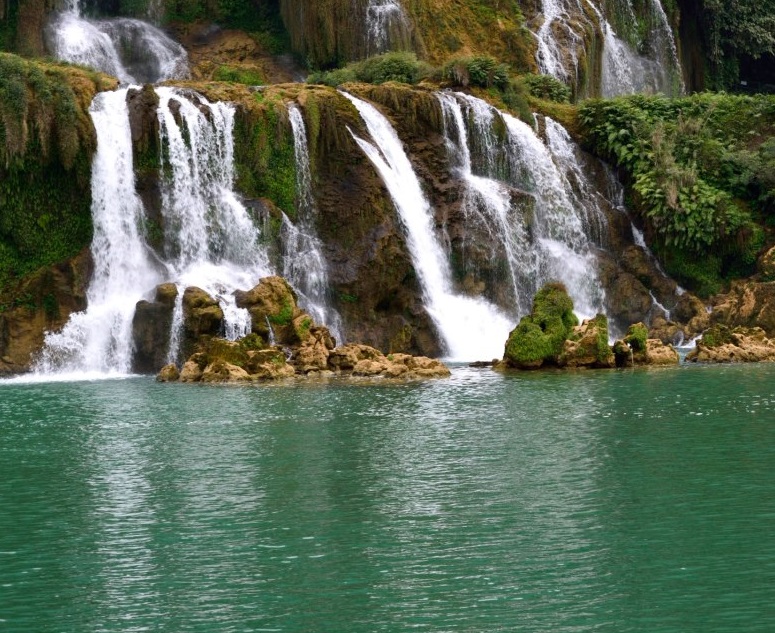 Ban Gioc Waterfall
Ban Gioc Waterfalls in Cao Bang Province is a hugely popular destination and on a recent northern tour we gave into temptation. The waterfall falls are thirty meters high, separated into three falls by rocks and trees, and the thundering effect of the water hitting the cliffs can be heard some kilometers away. The scenery here changes according to the seasons. The autumn is the best time when the Ban Gioc waterfall where Uncle Ho lived and worked before the August 1945 Revolution, has blue water, and in November and December, when colorful wild flowers blossom throughout the forest.
Visiting this historical area, travelers will learn more about the great life and devotion of President Ho Chi Minh which is partly- reflected through his optimistic revolutionary verses.

Nguyen Hao