Published: 22:20 Friday - July 12, 2013
Lang Son is a frontier mountainous province in the North-East of Vietnam. There are many charming sceneries that enchanting every visitors coming here.
Lang Son is famous for well-known folk verse:
" Đồng Đăng có phố Kỳ lừa
Có nàng Tô Thị, có chùa Tam Thanh"
Tam Thanh pagoda, one of the famous destinations in Lang Son, is located in Tam Thanh Ward, Lang Son Commune, Lang Son District. The pagoda was built from Le Dynasty.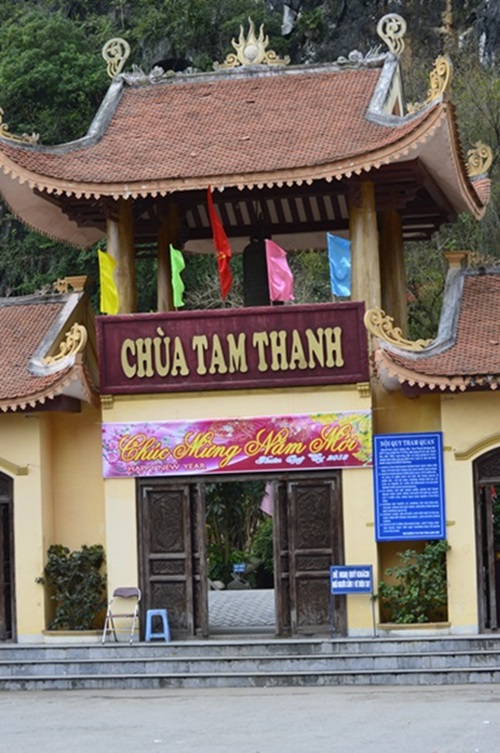 Tam Thanh pagoda
Tam Thanh pagoda is tourist attraction, attracting many tourists all around the country. This owns the amazing beauty of majestic caves with many stalactites.

In addition to famous landscape, Tam Thanh pagoda is also famous for its cultural and artistic value hidden in ruins. It is a system of abundant epitaphs with historical value of art and literature. Tam Thanh has been dubbed " Đệ nhất bát cảnh Xứ Langk" ( including 4 places of Nhi Thanh cave, Tam Thanh cave, wall of Mac Dynasty and Nang To Thi)
About the name Tam Thanh, there are many different interpretations. According to the researchers, Tam Thanh pagoda used to be a place to worship Taoism. Tam Thanh pagoda is also a monument of religious belief. Now, there is a system of statues in the temple.
In addition, coming to Lang Son, visitors also should visit Nhi Thanh Cave and Ki Cung River.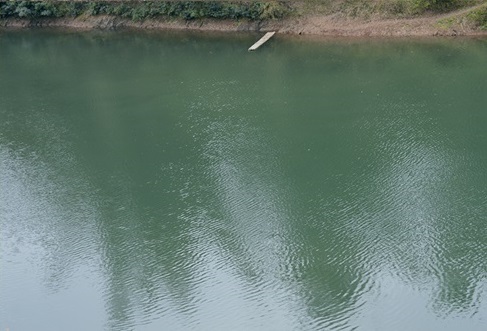 A small boat on Ky Cung river
Perhaps, there are not only local people but also many visitors all around the country who are familiar with the name of Ky Cung River. When mentioning Lang Son land, people often think of famous destinations that went into poetry such as Ky Lua market, Ky Cung River, Tam Thanh- Nang To Thi, Wall of Mac Dynasty…

Ky Cung is a major river of northeastern Vietnam. It flows through Lang Son Province . Tributaries include the Bắc Giang River and the Bắc Khê River. Winding Ky Cung River is located in the heart of city as a soft, romantic silk that makes city wider.

Today, there are 3 bridges of Ky Lua, Dong Kinh, and Cau Ngam that are across Ky Cung River. In the afternoon, the sunset reflects into the water surface. From the distance, under the foot of bridge, there are a few small boats anchored near the bank.

Image of Ky Cung River is not only significant in creating space, landscape for modern urban development, but also the value of culture. Ky Cung River is really an ideal place that enchants every visitors coming here.
The next spot I want to mention is Wall of Mac Dynasty. Wall of Mac Dynasty that is located in Tam Thanh Ward, Lang Son city, is the military architectural monument, reflecting the feudal period in Vietnam.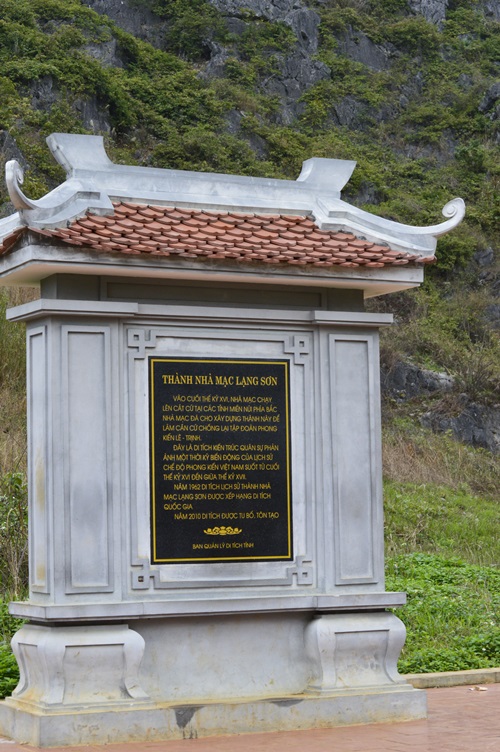 According to the remaining material, Wall of Mac Dynasty used to be a major military base that was built in the sixteenth century by Mac Dinh Cung. This was considered as a base to be against Le-Trinh. Currently, the remaining vestiges are two walls with 300m in length.

Leaving Lang Son, we come back Hanoi by motorbike. We hope that we will come back here as soon as possible.
Nguyễn Hảo