Published: 11:26 Wednesday - June 27, 2012
Tourists visiting Bach Ma will have chance to explore the mysterious tourist paths such as the Tri Sao (Star marisca) path, Do quyen path, Ngu Ho (Five-lakes) path, Hai Vong Dai path, and can also observe the collapsed buildings, which were once constructed under the French colonial period, on the peak and surrounding mountain sides.
Bach Ma National Park is about 50km south of Hue City. It has a temperate climate much like that of Da Lat, Sapa and Tam Dao. However, since it is located so close to the sea, the temperature in winter never goes below 4°C (39.2°F) and the highest temperature in summer never exceeds 26°C (79°F).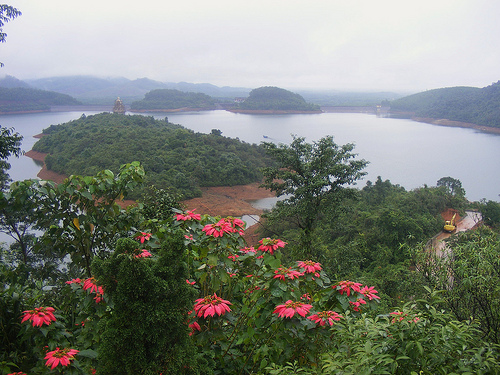 Given these advantages, the French transformed Bach Ma into a summer resort in the early 1930s. The area comprises 139 villas and auxiliary buildings, such as the post office, bank, tennis court, etc. Unfortunately, the war and lack of maintenance have significantly affected these constructions.
In 1986, after 10 years of reunification, the State established a network of 87 natural reserves including Bach Ma. On 15 July 1991, the Bach Ma National Park was officially founded.
Bach Ma has breath-taking natural landscapes. The highest peak is Hai Vong Dai,Sea Observation Post), 1,450m high, where people can have a panoramic view of the immense sea and surrounding scenery.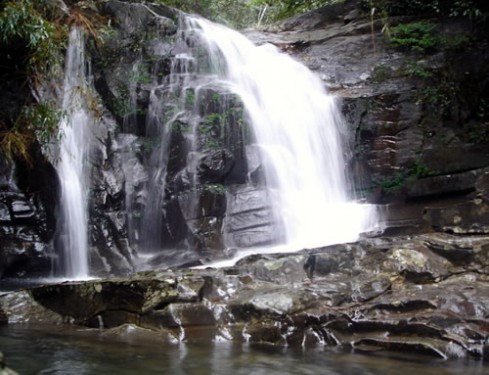 Do Quyen Waterfall
Do Quyen Waterfall is astounding and huge in the wooded mountain. It is more than 300m high and 20-30m wide. It is amazing to watch the silver water running into the bright red of water-rail flowers. Bac Chi Waterfall, about 20m high, roars all year round. Five lakes - a system of large lakes - has clean and cool water, created by the block of black granite stretching along Kim Qui Spring. This is a good place for camping, bathing, and outdoor activities.
Still, the beautiful National Park houses 931 species of animals of which 83 wildlife species, including tigers and monkeys. It is also home to 333-odd species of birds known to inhabit Vietnam. More than 1,406 species of plants have also been identified. Apart from ecotourism, the Bach Ma National Park has an advantage of being close to Vietnam's three world cultural heritage sites (Hue Imperial City, Hoi An Ancient Town and My Son Cham Towers).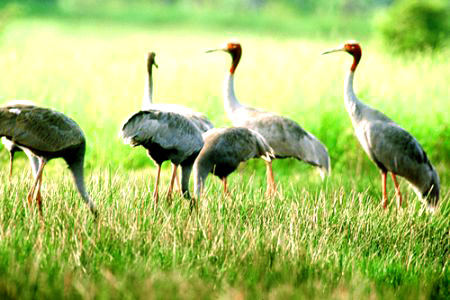 Thus, travelers usually add the park to their itinerary. With highly-valued natural resources, Bach Ma forest does not only gratify thousands of visitors but also attract scientists. The best time to visit Bach Ma is between February and September and It is open from 7 am to 5pm.