Published: 10:07 Wednesday - June 27, 2012
Na Hang includes ninety-nine mountains with pristine forests and streams. The river, the beautiful waterfall that is your nature has generously endowed. Underground river, River Energy, peaks Khuoi Tong, Loong Noong, manifests, Pia, Pac Ta … had come into poetry, into music, in association with the legendary stories deep humanity.
It unfolds a quite thick vegetation cover, and over 1,000 plant species, including rare and valuable ones such as: the dinh, mun (ebony trees), sen (bassia). The forest is home to 79 animal species, such as tiger, panther, flying weasel, flying squirrel, and so on. Especially, its upturned-nosed monkey (Rhinopitecus avunculus) has been listed in the World Red Book. It also shelters 263 winged animal species, such as pheasant, ga tien, phoenix, as well as 35 frog species; 25 reptile species; and over 500 insect species. Na Hang is an attractive, promising eco-tourism attraction of Tuyen Quang Province.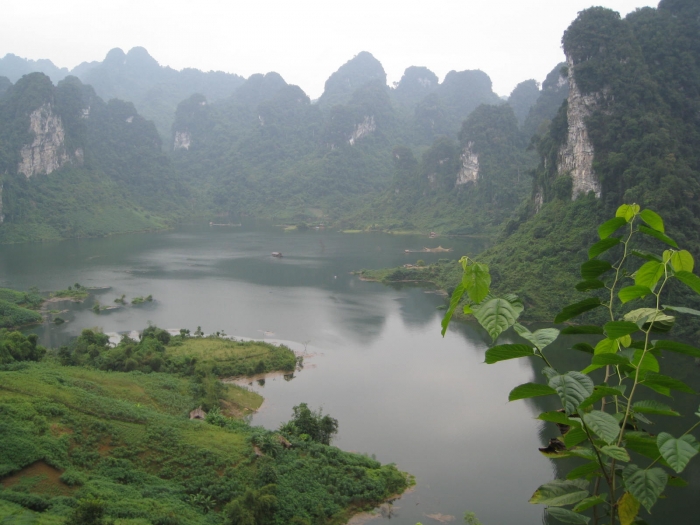 Located in the centre of Na Hang District, Na Hang Lake is surrounded by mountains and ancient temples. Near the lake is Pac Ta Mountain, the highest mountain in the district. It looks like an elephant stooping down near an alcohol jar that is reflected in the green lake. At the foot of the mountain stands an old temple that is dedicated to a concubine of General Tran Nhat Duat from the 13th century. The temple is famous for its beautiful scenery and sacredness and is a must-see destination for visitors.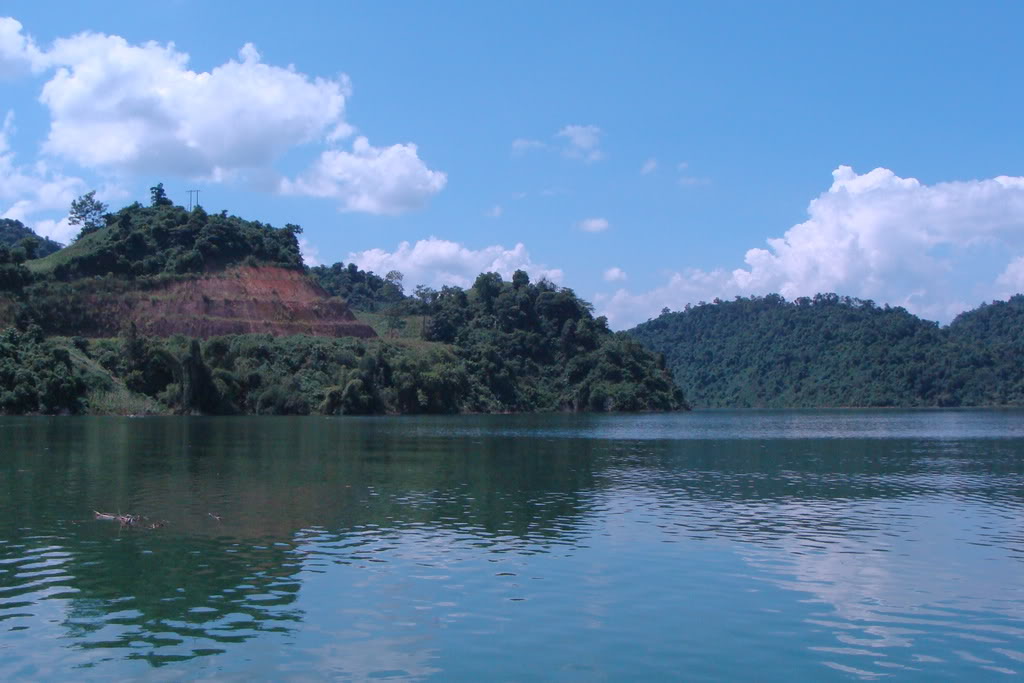 Na Hang Lake is considered to be "Ha Long Bay among high mountains and thick forests". There are 99 mountains with different shapes, fascinating all visitors.
The area around the lake has many spectacular spots, such as natural rocky platforms in strange forms, famous waterfalls, such as Khuoi Sung, Khuoi Nhi and Pac Ban, splashing all the year round and Phien Bung forest which acts as a green lung making the climate in the area very pleasant. On the way to Phien Bung, the hamlets of the Dao and Tay ethnic people appear amid the green canopies of the forest, forming a very peaceful landscape.
Thanks to beautiful sights described above, the authority of Na Hang District uses tourism to boost the economic sector. They have made efforts to develop the infrastructure to encourage tourism. Having coordinated with neighbouring provinces, such as Ha Giang, Bac Kan, Lang Son to organize inter-provincial tours to attract more and more tourists.
Source:http://www.yourcambodiatravel.com