Published: 14:50 Tuesday - June 26, 2012
The Viet Nam Military History Museum, set up on July 17, 1956, is one of seven national museums in Vietnam. It covers 12,800 m2 and is situated in central Hanoi, opposite the Lenin Park and near the Ho Chi Minh Mausoleum.
The museum is arranged in a series of galleries that start with the period of Chinese colonisation, through to the French period, and then on to the American War and more recent skirmishes. There is a lot to see, so pace yourself, or decide what's really of interest to you. If you're mainly interested in the American War, you may have to skip through some of the earlier exhibits, or risk being too overloaded with information to really appreciate it.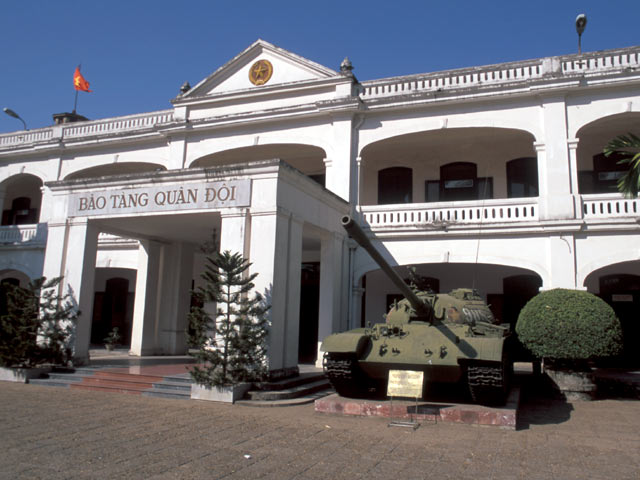 The displays are generally well done and sometimes fascinating with more than the usual collection of guns, spears, and ammo, as well as a good deal of photojournalism and historical background provided in English (history as seen through the eyes of the Vietnamese government, naturally, but still interesting). And you may also want to save some energy for the inventive display outside.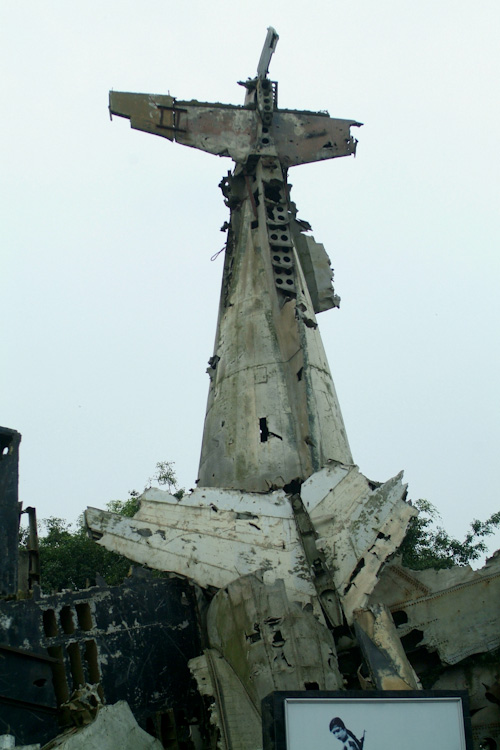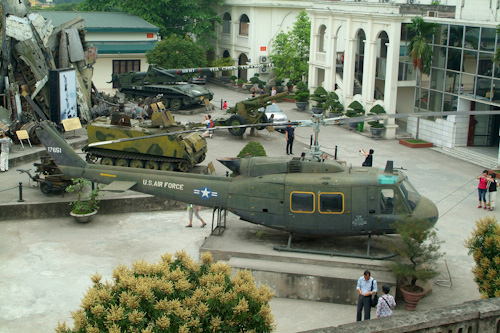 Outside, at the back of the museum, a huge pyramid has been put together by an artist out of the wreckage of a B-52, an F-111 and a French transport plane, all of which were shot down. At the centre is a billboard-sized photographic blow up of a female Viet Cong soldier dragging the wing of an American plane across the beach: It's sort of 'pop art' meets 'socialist realism' and the whole effect is graphically dynamic and strangely resonant. 

Other tools of war are more traditionally displayed: a MIG fighter, a surface-to-air missile and plenty of spent ordnance. Alongside the Military Museum is a 59m high ancient flag tower that marks what was once Hanoi's tallest point. From here, enjoy unbeatable panoramic views of the city. Watch your head on the climb up though. The flag tower was once part of the Hanoi Citadel built in 1812. 
Source: http://www.travelfish.org