Published: 14:22 Tuesday - June 26, 2012
Many valuable items are now displayed at Quang Trung Museum. They are not only historical but educational features. Therefore Quang Trung Museum is a well-known destination for visitors coming to Binh Dinh.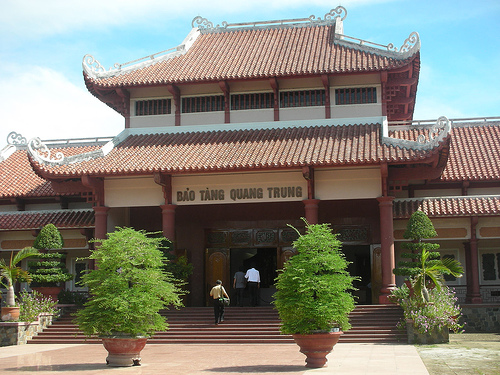 Tay Son movement began in late 18th century. Three brothers Nguyen Nhac, Nguyen Hue, and Nguyen Ly, particularly Nguyen Hue (also known as Quang Trung) led Tay Son insurgent army to defeat the enemy, uniting the country.
After the Southern Liberation Day, Quang Trung Museum was built to preserve valuable and historical items originated from Tay Son movement. It locates in Kien My Hamlet, Binh Thanh Commune, Tay Son District.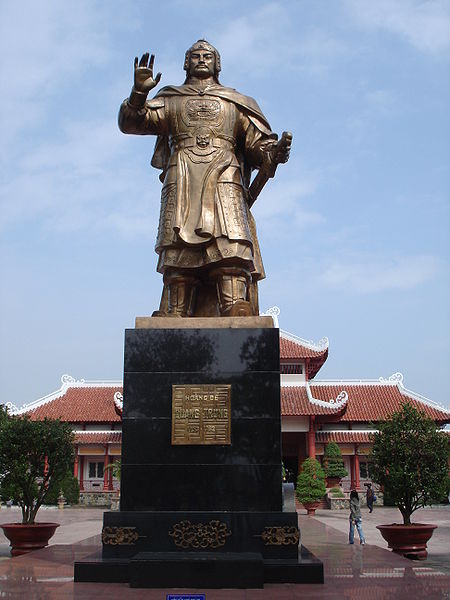 QuangTrung Museum has left a good impression on scores of people visiting here. They can understand the cultural and historical values of a period in Vietnam's history, specially Tay Son Farmers movement. To Local people are always proud of living in the hometown of the hero. Many relics have been carefully preserved, such as: well, tamarind tree, and other valuable items.
A lot of items in the museum such as: coins or royal seal have their origins in Tay Son dynasty. Annually, thousands of domestic and foreign tourists have visited Quang Trung Museum to experience historical features of Tay Son Dynasty.
Also, they will be able to enjoy folk performances, such as Tay Son military music, and Cong and Chieng (Gong). On the occasion of Dong Da victory celebration, various activities are held, including martial arts and wresting competition, singing competition, and other folk games.
Thanks to such festivals and other celebrations, local people can have many benefits. Also, the construction and restoration of QuangTrung Museum and the collection of Tay Son culture will last forever.
It is hoped that all items relating to Tay Son Dynasty will be displayed in Quang Trung Museum, contributing to the preservation of spiritual values in Vietnam's history.