Published: 11:36 Friday - July 27, 2012
Once you have time to visit Hanoi, the capital of Vietnam, you should come to Ngọc Sơn Temple, which is a small museum covering many precious relics from different historical eras of Vietnamese history, it will help you understand a part history of the country.
Ngoc Son Temple (Đền Ngọc Sơn) is located on a small islet at Hoan Kiem Lake in the City of Hanoi. The temple was founded in the 14th century but most of its current structures were built in the 18th century.
Ngoc Son Temple is also a small museum covering many precious relics from different historical eras such as the stele writing entitled Ngọc Đế Sơn, (complied by Dr. Vũ Tông Phan in 1843), and about 1,156 valuable carved wooden blocks for printing books on literature, medicine, and linguistics.
On the walls and pillars there are parallel sentences and large letters and fantastic poems by many famous Confucian scholars who came here as sightseers. In particular, there is a specimen of a rare Hồ Gươm (Sword lake) turtle 2.1m in length, 1.2m wide and weighing 250 kilograms, which was found in 1967.
The temple is made more beautiful and sacred by being placed on Sword Lake and relating to the legend of Lê Lợi returning the sword to the magical tortoise after gaining independence for the nation in 15th century.
Although the Temple is located at the centre of a developing city, but this site still maintains a sense of the poetic atmosphere of ancient Thăng Long. The Huc Bridge and Ngoc Son Temple have symbolized Thăng Long–Hà Nội for years.
These are some photos of Ngoc Son Temple.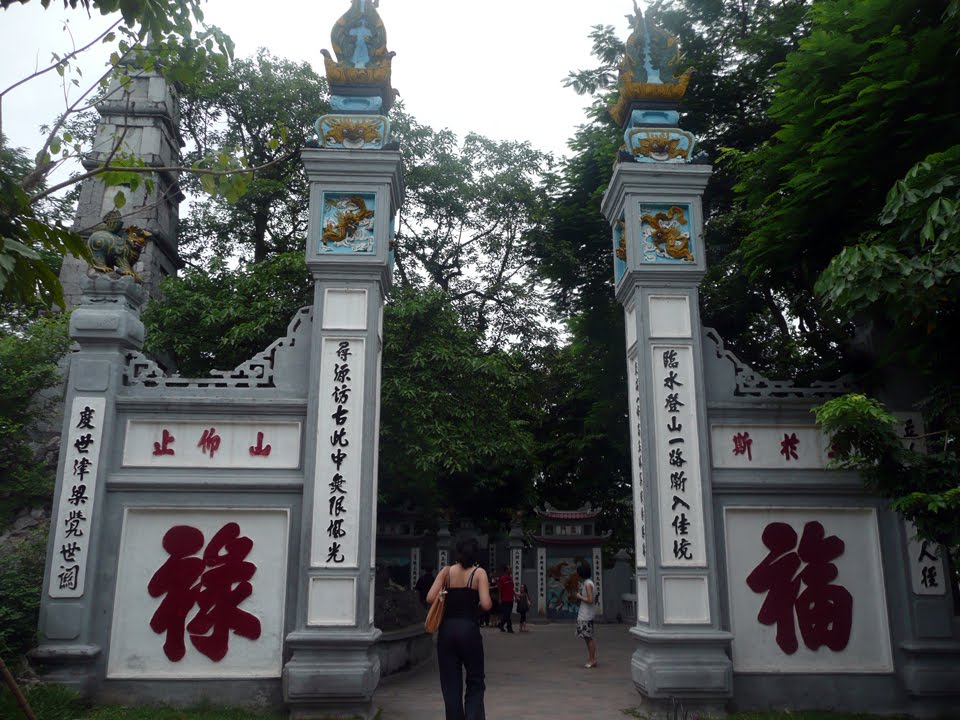 Gate to Ngoc Son Temple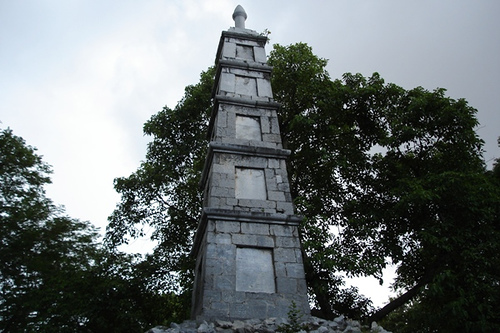 Thap But - mean to write on the blue sky
The Temple has three main sections: the external one is the bái đường (kowtowing place), the central section is Văn Xương (for worshipping) and the end section is dedicated to Trần Hưng Đạo (A figure of almost legendary proportions in Vietnamese history, a brilliant military strategist who defeated two Mongol invasions and became a cultural hero among modern Vietnamese).

Hồ Gươm (Sword lake) turtle
HT
(Collected)